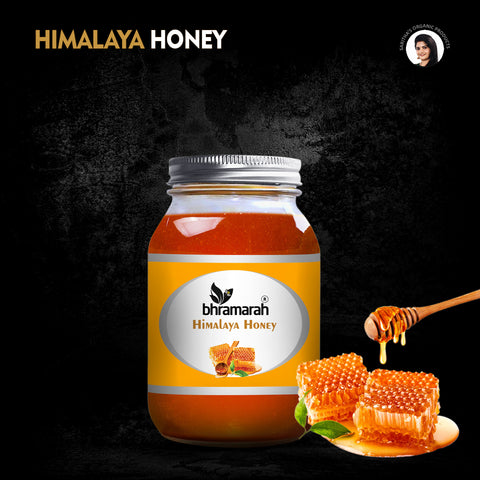 Bhramarah
HIMALAYA HONEY - (200 ML)
Rs. 250.00
Rs. 400.00
you save Rs. 150.00
Description
From the foothills of the Himalayan Mountains, comes a honey that is as pure as the Himalayas. This 100% natural delectable sweet honey, finishes with a dash of floral hints. 100% Pure Natural Honey – No additives, color, flavors or sugar.
Benefits

Himalaya honey helps lower risk of heart disease, enhance immune system, helps in fighting infection, helps in managing weight, helps to nourish and moisturize the skin.
OUR PROMISE
Made the right way
All our products are 100% Natural.
The aroma of the products are from the natural ingredients added. We do not add any artificial fragrances.
The color of our products is from the natural ingredients, so it may slightly change over time – although the product efficacy remains unchanged. 
Our products are free from any sulphates, parabens and other chemicals.
Proudly Made in India.